Contact Marianne at Bath Spa Osteopathy
Contact
Call Marianne on 07791 959256 or email info@bathosteopath.co.uk to enquire about treatment or to make an appointment.
Treatment Fees
Initial consultation (assessment, diagnosis and treatment – allow up to an hour): £70
Continuing patient appointment (30 mins): £55
We accept cash, debit/ credit card payments and WPA Insurance.
Location and Parking
Bath Spa Osteopathy is located on the ground floor of 18 Charles Street, Bath, BA1 1HX, near Green Park Station. The nearest parking is in Sainsbury's (free for 90 minutes) or the Kingsmead Square pay and display car park – both are under a minute's level walk from the clinic. Bath Spa railway and bus stations are approximately 10 minutes away on foot.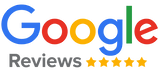 "I have nothing but praise for Marianne- a fantastic osteopath. After having a bad fall & left with a lot of pain I saw Marianne … she has given me my life back & I am now back to normal & pain free, I can wholeheartedly recommend her, she is amazing. Thank you so much."
– Heather.